Hi, this is my first post in a lonbg time and first too in the latest iteration of this forum
well, as the itle implies I need a bit of help with some doubts I have... I'm still using MMB to this day, and I decided to create this:
As a front end for some Command Line programs, which are related to reading, playing and extracting audio from cricket Sound banks used in iOS and Android....
well, now, when I press this one
(The i button, whose tool tip is visible).
it activates this trigger: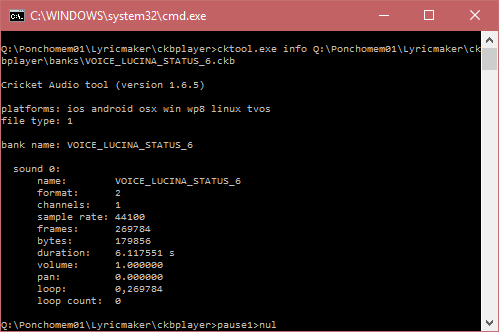 as you can see, I am forcing the program (cktool.exe in this case) open, but I would like to know if I can get the Information marked here
so I can display it in my front end instead...?
thanks in advance
Alfonso "Poncho" Rodriguez
Multimedia Builder Enthusiast...